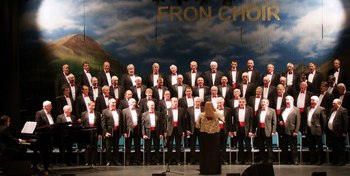 EVENT LISTINGS
ALL WEEKEND
Alison Bradley Exhibition - (10.00-18.00)
Exhibition of new oil paintings and charcoal drawings by Alison Bradley in Alison Bradley Gallery.
John Rowell Exhibition - (07.30-20.00(Sunday 18.00))
As part of the Snowdonia Arts Festival, local photographer John Rowell will be exhibiting, at the Moel Siabod cafe Capel Curig, a series of mono photographs depicting the many moods of Snowdonia.
website link
Gwynedd & Clwyd Association of Craftworkers - (10.00-17.00)
The GCAC Marquee will be on Cae Llan with 30+ local producers
Childrens Poetry Competition - (10.00-17.00)
Snowdonia Arts Festivals poetry competition winners work will be displayed in Betws-y-Coeds Memorial Hall
Open Exhibition - (10.00-17.00)
Mixed exhibition open to artists of all disciplines. In Betws-y-Coeds Memorial Hall
John Hedley, Diana Footer and Graham Hemborough Exhibition - (10.00-17.00)
Exhibition from three artists at The Galeri, Betws-y-Coed.
The opening for this exhibition takes place on Saturday at 2.00pm. For more information and to look at some of the artists work please go to
website link
.
Josie Russell Exhibition - (10.00-17.00)
A collection of new textile works by Josie Russell. In the Glan Aber Hotel (upstairs)
SATURDAY & SUNDAY EVENTS
Dr Zigs' Giant Bubbles (10.00-17.00) £3 per person
Experience the bubble dome and get inside a bubble! On the village Green (Cae Llan)
Crafty Kitten Children's Craft Workshop - (10.30-12.00)
Learn new crafty skills in this free workshop. Workshop will take place in the events marquee on the village green (Cae Llan)
Pierino Algieri and John Davies Exhibition (10.00-17.00)
Exhibitions of photographs and carved wooden birds in the Royal Oak Hotel
Maelgwyn Prints (10.00 - 17.00)
Photography Exhibitions by photographer Dave Williams in Craig-y-Dderwen Hotel
Painting & photography workshops (10.00-16.00) £45 per person
Workshops with Nuala Dunn and Jean Napier in Oaklands Outdoor Centre (includes lunch).
A 'Walk of Art' (14.00-15.30) £5 per person
Guided walk around Artists' Colony locations in Betws-y-Coed with Blue Badge Guide Christine Evans. Leaves from the Tourist Information Centre.
Art Workshops - give it a go in the Royal Oak Stables block.
Street performers around the village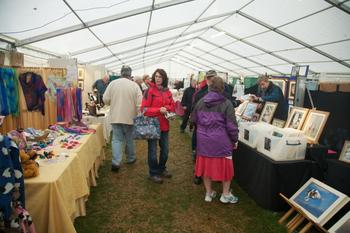 SATURDAY EVENTS
Ffroncysyllte Male Voice Choir (20.00-22.30) £15 per person
Book at
website link
Sam Moore (14.00-15.00)
Sam peforms an impressive repertoire on flamenco guitar in our new events marquee on Cae Llan (Village Green)
Julie Bulman (12.00-13.00)
A performance by North Wales soprano Julie Bulman in our events marquee on Cae Llan
Storytelling (13.00-14.00)
Eric Maddern, an Australian born storyteller, singer-songwriter and author who's lived in North Wales for 26 years. He's been a professional storyteller for over 20 years and has told tales at more than fifty historic sites around Britain, including Tintagel, Stonehenge and Harlech Castle. He specialises in the old stories of Wales. He's published a dozen children's picture books, produced two CDs of his own songs and co-created the Cae Mabon Eco Retreat Centre, recently declared a Welsh Shangri-La and 'number one natural building project in the UK'. See
website link
for more details. Suitable for families with children of 7 and above in our events marquee on Cae Llan.
Cue Performers (16.30-17.30)
Drama, song and dance by the local children theatre group in our events marquee.
David Woodford RCA - North Wales Public Art Collection (15.00-16.00)
David presents his case for establishing the collection in our events marquee.
SUNDAY EVENTS
Stone Balancing with Richard Hackett (10.00-17.00)
Come and learn the calming and meditative art of stone balancing. An all day demonstration and drop in workshop at the riverbank beside the golf course.
Saxophone Choir (13.00-14.00)
A performance by North Wales Saxophone Choir in our events marquee on Cae Llan.
Gareth Roberts - Sublime Snowdonia (14.30-15.30)
A talk by art historian Gareth Roberts of the Snowdonia Society in our events marquee
Rachel Hall (15.30-17.00)
Saxophone recital by this talented North Wales musician in our events marquee.